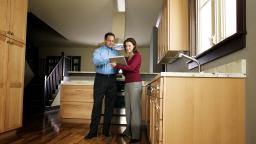 Why do you want have a warranty inspection done on your house, or on a house you are buying? This will allow you to be able to have an idea on anything that may not be one hundred percent working in and around the home. You can then have everything ready for if you are renting or buying the place.
Be there
If you want to have a proper understanding of what needs to be checked and fix, walking around with the person that is inspecting the house is a good idea. This will help you point out things that may have been missed and know what to do when things arent working.
Someone you know
It can be very reassuring to know the home inspector before he/she comes to your house, doing your research and maybe even speaking to people that have used them before is a good idea, it can make you feel more comfortable and let things run more smoothly.
Pictures
Technology can always benefit us, when you see something wrong and the home inspector points it out, take a photo on your phone, this mean you now have evidence of anything that may be broken and needs to be fixed. It can be reffered back to if the job is not done and there is no written evidence.
Questions
The home inspector is there for you to ask questions if you need, every question you have should be answered and explained. It is your house or future house that you are looking at, make sure you are doing everything possible to keeo it in its best condition.