Airconditioning - Controlling your Enviroment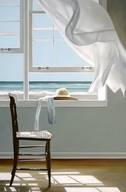 Air-conditioning - Controlling your Environment!
---
We are fortunate enough, as South Africans, to live in a country with a beautiful climate that shows us all ranges of what the seasons bring. Unfortunately, we are not always able to rely on leaving a few windows and doors open at night to allow in a cool breeze - air-conditioning ensures that this misgiving is an issue of the past.
As a home or office owner, your environment is pivotal to the way your lifestyle is enjoyed. This comes from being able to select the design and style of your space, right down to selecting the temperature. An air-conditioning system allows you to have your preferences catered to. Air-conditioning is pivotal to ensure a comfortable and enjoyable entertainment area, as it provides those who enter your house with crisp, clean air that keeps humid and uncomfortable air at bay.
Air-conditioning has also been linked to holding certain health benefits. The circulation of air within your home provides relief to those suffering from mild allergies (animals, dust etc.) and sinus issues. The air conditioner ensures that the air which you breathe is not stale and stagnant, but is air that flows freely around your home.
As previously mentioned, air-conditioning can play a part in giving the home owner peace of mind when it comes to sleeping comfortably. There is no longer a need to worry about open windows and open doors' being a security threat, as an air-conditioning system allows you to sleep in a comfortable temperature without compromising your safety.
For more information on air-conditioning, installation and maintenance, visit our homepage.
Articles related to your search: