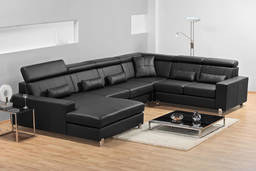 Choosing the new look for your living room can be a very difficult decision. There are many options but they are often expensive or do not suit the need for your family or friends. So to make your life a little easier here are a few comfortable furniture options available and there details.
If you are looking for size and comfort then you must have a look at the Bridgewater sofa the Lawson or tuxedo, these are long chairs that accomdate multiple people. They all have singular pillows for each person and not just one long one. If you are looking for a more luxurious feel then have a look at a Contemporary modern design, it has much more width so there is more space to sit back and relax. For the ulitmate relaxation when watching TV or relaxing is the recliner chairs, these allow each person to have an arm rest and a foot rest, these are top of the market and it is obvious why.
Sectional couches have become the new trend in houses today, they come in varying shapes and sizes. These types of couches come in sections and bind together to form the shape you would prefer in your lounge. They are often made to a reasonable quality and do not deterioate if properly taken care of. The common number of pieces in a sectional is 3-5, the more pieces that you have the more ways you can design your lounge, this type of furniture does not need to be replaced but just added onto if need be. They now come in multiple types fabric, the most common type of Sectional couches is the L-shape and U-Shape.