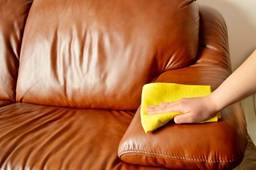 Leather furniture makes a beautiful addition to many room designs, but it takes a little more loving care than fabric furniture. After you have looked and chosen your preferred leather couch style and size, you need to know how to make it last.
Here are some of the most common types of leather to choose from
Full Grain Leather: This is the most authentic type of leather, this is beacuse the only process that took place for this to be made was hair removal and soaking in vegetable oil.
Top Grain Leather: This gets a little bit more polishing than the full grain but very similar in purity. It goes through a buffin process that makes it slightly softer than full grain.
Bonded Leather: If you are looking for good quality leather at a lower cost, then this is best for you. The end process is usually left with only 17% leather but still gives smell and look.
Taking care a leather couch is important if you want it to keep its look and its smell. This can be done weekly by wiping the couch with a cloth so that any dust or other dirt that may be on the surface is wiped away before it does any serious damage. If it slightly tuffer to remove do not resort to a brush or scrubber, grab some clean water and dampen the cloth slightly then wipe. Vacuuming can take place once ina while, this is usually for in between the cushions as fallen crumbs and hair always finds it self there. One of the most important things to remember is that although leather is durable mak sure that any spillage on the couch is washed immediately with firstly a dry cloth to absorb the spill then a slightly damp cloth is needed to wipe away what may be left over.
For more information on leather couches and where to get them visit our Page.