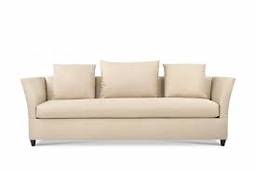 Upholstery
---
If you have a high quality piece of furniture with a well-made frame and the fabric is dated or little worse for wear consider re-upholstering it. Re-upholstering a good piece of furniture will add years to its life span.
Materials
The materials used for upholstery are innumerable. However, there are a few that are definitely suited to different needs and styles more so than others. Here are just a few descriptions that may assist you in narrowing down your search for the right choice!
Brocade:
This is a fabric that is known for its luxurious and fanciful demenour. It is a fabric that is often floral and delicate whilst mimicking the texture of embroidery. Despite its pleasing appearance, it is not suitable for furniture that is used frequently and that will be exposed to over use.
Chenille:
For a more sturdy and durable option, Chenille is a good fabric to consider. It is comprised of woven yarn that gives it the ability to create a warm atmosphere within the home.
Chintz:
If you are after sturdy fabrics that also add a hint of luxury, consider Chintz. This fabric has a glossy appeal that originally comes from India. It can be made to be a solid colour or in delicate prints. Because of its resin finish, this fabric is as durable as it is beautiful.
Choosing an Upholsterer
Your upholster should provide you with a free measure and quote which should include collection and delivery of the items to be recovered. Ask to see some of their previous work and if you want ask for references too. They should be able to guarantee their work, but not the furniture components such as foam, springing and fabric. Read the fabric care labels carefully to make sure you clean and look after the fabric in the way the manufacturers recommend to keep it looking its best!
Please see our homepage for more articles that may interest you.