Gate Materials and Supplies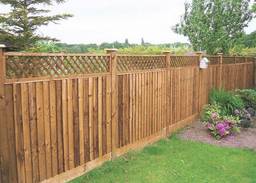 Having a gate or fence is very important for safety of the children or animals. Installing it alone can be a daunting job, but as long as the fencing materials and design you choose are top quality, the installation should be relatively simple.
If you are wanting to install a gate in an already built fence it is important to first choose where your gateposts will go. Gateposts for light gates should be about 100mm square and 610mm longer than the gate's height. And if you are using wood, it will have to be covered in preservative so that it does not wear down. It is also recommended to not use spikes but concrete when putting in the gateposts in as they are not strong enough to hold. If you intend on installing a metal gate, measure the height of the already installed fence so that the fit is correct. If you are not opting for wood One of the most basic and attractive fencing types is aluminum.
Hinges for use in the interior doors are made of steel mostly, while when used for exterior doors one needs to take care of the risk of corrosion, so brass or stainless steel hinge are more appropriate for Interior design projects. Barrel hinges are more recommended to use for gates, when installing hinges it is recommended to only make a whole for one screw when measuring, this is so you have the correct fit for the fence.