Emergency Light Load Shedding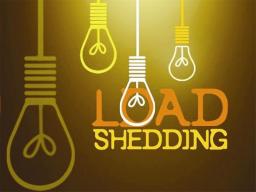 Load shedding can get on everyone's nerves, so here are a few tips to save yourself time and effort before the load shedding begins again.
1. Any Appliances are off
To avoid any unfortunate appliance failuresyou must think about gping around your whole house and making sure that all appliances have been unplugged from the wall. Sometimes they say that there will be no load shedding in your area that day, it is stilla good idea to unplug them incase there is a mid day announcement.
2. Make sure you can get to places
Sometimes we forget that we are having load shedding and we leave the house forgetting about our electrical gate, some may have battery life but others could lead you to being locked outside. Remember to bring the key for all your electrical gates that you may have. It is also recommended to maybe buy a small light for your keys for when you get home, if there is no light around it can be quite hard to choose the right key, geta small light key chain.
3. Things to do
Load Shedding can be really boring make sure you have all the small board games and books ot to entertain yourself, also remember some candles or lights to make things a little easier. People forget that having a phine torch although very convienient is not there to last for a full three hour load shedding session, so try always have an actual light around.
4. Prepare snacks pre-blackout
Get a flask together, boil some water just beofre the power is out and make put it in a flask . Make meals that dont need to be heated up or cooked, this will, sandwiches and such are a great idea for the family. ANy frozen food that you may be worried about, freeze some water or buy some ice to keep it from going off.