RENOVATIONS AND COMPLIANCE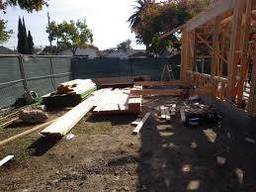 One of the most important decisions to make is to ensure that you choose a contractor and subcontractors who have all the necessary knowledge and skills and that they are sincere and empathetic to their clients
One of the most important decisions to make is to ensure that you choose a contractor and subcontractors who have all the necessary knowledge and skills and that they are sincere and empathetic to their clients, the consumers of the service, needs. Information sharing and advice is important to ensure that the customers do not take on any renovations without first considering the legalities, as any structure erected, attached to the existing main house structure, must be registered.
Drawings should be put in place inspected by an assessor and be approved before any project starts. Building an illegal, foreign or not recognised structure by the municipality is totally unacceptable, free advice must be given to consumers of the services and products.
It is important to hire an NHBRC registered contractor or builder, as this makes it easier to source any funding from finance institutes as well as any legal aspects. The NHBRC registered contractor will also assist with obtaining the structural assessor and inspectors approval. Should you need to lodge a formal complaint NHBRC will be able to assist with resolutions between the contractor and the client.
Compliance is also required for renovations, erection of walls, and all foundations, additions and extensions must be registered. Therefore the presence of NHBRC bridges the gap between the customer and the supplier, adherence to quality and basic regulations that guide good ethic and fair and acceptable performance is what the NHBRC will do for you
We are registered with NHBRC