Pick the perfect patio doors for your home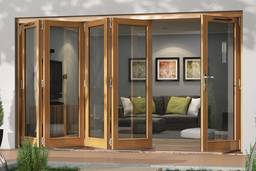 Patio doors are a versatile housing implement that can come in sliding, French, bi-fold or swinging designs. They can even be custom made to suit highly specific design needs that enhance your outdoor living areas.
Follow these top tips to help you choose the ultimate patio doors to suit your home environment:
1. Consider how much space you have available to you around the area you wish to install your patio doors. If the area is relatively small or in close contact with indoor or outdoor furniture, consider choosing sliding patio doors to limit overcrowding or clashes with furniture. If you have more space available, a swinging door may be more appropriate.
2. Glass is a primary component of patio doors and, therefore, deserves careful consideration before making a definite choice. Treatments to glass can either be done during its manufacturing process or can be achieved by adding layers of adhesive film to the glass once the panels have been made. Sheets of glass can also be glued together in layers for a laminated effect. Tinted or laminated treatments to glass can make glass doors more opaque and increase the privacy of the home as well as provide sun protection and temperature control. Obscure patio door glass is another good option for homeowners who want privacy as well as adequate sunlight. There are many types of obscure glass to choose from, each with different levels of opaqueness to suit your needs.
3. Choose a material for the framing of your patio door that suits the design of your home, is cost effective and a long-term investment. Many options, such as vinyl, wood, fibreglass or aluminum are available for patio doors. Bear in mind that as the patio doors will be in contact with outdoor weather and sunlight, materials that can endure outdoor exposure should be chosen.