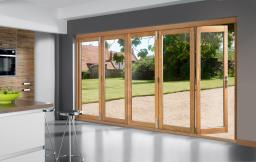 Sometimes your screen door can get a bit jammed from all the dirt, this can be easily fixed with one big clean on your patio door that will let it look and run like it is brand new again.
The first thing that you will want to do, is to remove the screen door and lay it onto a flat surface that is protected from the hard ground. Next grab a brush and brush the grooves inside the sliding door, this will loosen anything that has become stuck to the floor. Then Grab a vacuum cleaner and suck up as much of the dirst that you have loosened, this will take away a large amount of that dirt that causes the door to slow down and make using it alot more difficult. It can also cause damage to the rollers that will cost you alot more in the future.
The next thing you may want to do is to apply some type of lubricant, this must then be rubbed with steel wool, this will add a nice smooth feeling to your door. Then you must either remove the roller from the door, or if you cant, lie the door flat on a safe surface and clean the roller then. The roller and the sporing could also use a touch of grease for better working ability.