Eco Cleaning: be green when you clean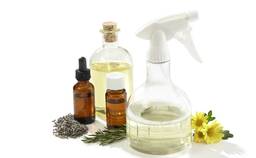 Cleaning at home can not be avoided, but it can be done in a manner that is environmentally friendly. There is a wide array of alternative options for home cleaning that you can try out, without compromising on keeping your home hygienic and well kept.
Traditional cleaning agents, such as drain cleaners, bleaches or chemical stain removers, have negative environmental impacts that can be dangerous for family members if they are exposed to high concentrations of chemicals. Eco cleaning is an alternative that refers to using natural cleaning ingredients and environmentally friendly cleaning procedures to keep both your family and environment healthy.
Eco cleaning substances are often biodegradable, extracted from natural sources and can be found in any household pantry or bathroom. For example, vinegar, lemon juice and baking soda can be just as effective as traditional cleaning products.
Some examples on how these unlikely household items can be used for cleaning purposes include using lemon juice diluted with water to clean dirty windows or using detergents that react with cold instead of hot water, which saves costs on heating large amounts of water for washing dishes or clothing. Lemon, when mixed with salt, can also be used to restore tarnished copper or brass pieces if it is rubbed on the tarnished parts of the piece.
When it comes to stains, vinegar rubbed into the stained area can lift stains from tiles of vinyl items. For polishing wood, olive oil and lemon juice combinations can also be highly effective in restoring shine to your wooden furniture. Finally, baking soda is one of the most effective and versatile materials for eco cleaning and can be used to lift stains off clothing and bleach white clothing back to looking brand-new.