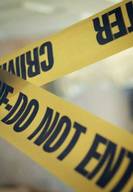 Crime Scene Cleanup
---
Having a crime happen in your home is a traumatic and life changing event. Whilst members affected by the crime deal with the psychological and physical consequences of a crime, it is the job of crime scene cleaners to ensure that they come home to a clean, safe and sanitized home.
A crime scene cleaner is somebody who is considered a "second responder" to a crime. Once an investigative team has gathered all the information they require, a crime scene clean up team is allowed onto the scene of the crime to clean the area in a way that is dignified and safe.
Using a crime scene cleanup team as opposed to a normal cleaning service is pivotal. People trained in cleaning crime scenes have been trained to deal with various health risks. A crime scene cleaner is equipped to deal with cleaning areas affected by tear gas, suicides, homicides and unattended deaths. All of these tasks carry certain safety and health risks that need to be handled with the upmost caution and care. Hiring a crime scene clean up team means that you are in the hands of professionals who are equipped to handle blood, biological matter, chemicals and other unsafe, unhygienic or disturbing elements.
Crime scene cleaning is not only limited to crime scenes. A trained crime scene cleaning team will also be able to assist in most hazardous or unusual situations. These include areas that hold medical waste, drug paraphernalia, or biohazard spaces. It is important to remember that crime scene cleanup teams are also equipped to clean out homes affected by hoarding and other dangerous living situations.
Should you or your family ever experience a crime or traumatic situation, a crime scene clean up team is a team that offers compassion as well as peace of mind. More often than not, people affected by crimes are not emotionally or physically equipped to deal with the aftermath of a crime. It is the job of the crime scene clean up team to ensure that families, workers and other members of society come back to a space that is disinfected, thoroughly inspected and free from memories of traumatic events.
For more informative articles on home improvement and matters of the home, please visit our homepage.