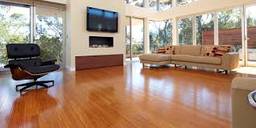 Timber Flooring
---
Choosing the Right Timber Flooring
You will need to think about the style and feel of your home, as well as your budget when considering timber flooring for your home.
A flooring professional and or interior decorator can help you with your choice. Take into account the maintenance your floor requires as some timber floors require repeat sanding and sealing.
Laying and installing a timber floor is a big job, make sure you hire a professional with the correct qualifications, experience, insurance and a written quote, you may also request references and to view past installations.
Timber Flooring Types
Floating floors are laid over existing floors. Some of the most common types are;
· An underlay is installed underneath the floor to provide a good noise insulator. Floating floors can either be laminate or timber. Timber floors consist either of a layer of hard or soft wood that is glued to high density fiberboard. They are either pre coated or coated on installation. Laminate floating floors use laminate to create a timber finish. Laminate floors are low maintenance. Floating floors cannot be used in wet areas.
· Structural timber floors are the traditional type of timber flooring laid on bearers and joists. Structural timber floors should be laid only by a professional; it is a long process as the timber needs to acclimatize to its new environment (this can take up to two weeks). Structural timber floors need ventilation in the sub floor space to prevent the timber from warping.
· Timber flooring comes in a large range of styles. Parquet is hard wearing and durable and can be laid in a variety of patterns. Tongue and groove consists of timber boards with a tongue on one side and a groove on the other so they lock together when laid. They are nailed down to help them stick together. Direct stick flooring is tongue and grove timber that is 12-15mm thick and then stuck directly onto the floor slab.
Bamboo Flooring
Bamboo flooring is a fairly new concept; it's a renewable resource that grows faster than timber. Bamboo is stable in wet and dry conditions and therefore does not move. It is available in a range of styles and finishes, because it is pre finished the installation is quick. It is low allergy and can be installed over most surfaces!
Please see our homepage for more articles that may interest you.