Laundry day tips to ease your washing machine troubles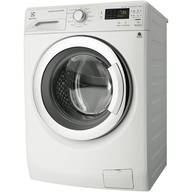 When it comes to doing your laundry at home, a faulty washing machine is the last thing you want. Here are some warning signs that indicate your washing machine is experiencing problems, as well as some tips on how to alleviate these glitches.
Grinding noise
An unpleasant grinding noise is a common problem in washing machines. To fix this issue, remove the pump and check to see if your machine's coupler is broken. If so, it will need to be replaced.
Drainage problems
Draining problems are often a result of clothing, jewellery or coins stuck in the pump. To fix this problem, check for blockages by removing the tub to the pump. If there is nothing stuck, inspect the pump and look for broken blades. Blade damage inside the pump or a broken pump can only be remedied by replacing the pump.
Slow or no water fill
Another common problem often experienced by washing machine owners is that their machine fills too slowly with water, or stops filling with water at all. A common cause of this defect may be because of clogged inlet screens on the water valve. Make sure to check the inlet screens and keep them clean. If the problem persists, replacing the water valve is another good option.
When it comes to serious and on-going washing machine issues, it is generally advisable to call an expert and get your washing machine professionally fixed in order to avoid aggravating the situation.