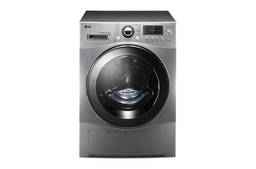 These machines make life just that little bit easier, they can make life a little bit more pricey but if used efficiently is the perfect way to have a fresh set of clothes ready the next day. The latest sensor technology on many models reduces drying times for greater energy efficient and time saving.
There are three types of tumble dryers to choose from,
A free standing maching offers more flexibility if you need it, the dimensions of these machines mean it will usually fit under a kitchen counters
Intergrated tumble dryers are designed to be built into a kitchen unit, they are usually abit pricier.
Semi intergrated machines can also be abit pricey, they have exposed control panels and the dryers drum is hidden by a door.
Here are 3 popular drier options that you can choose from, these have different pros and cons.
Condensor-These do not require to be connected to an exhaust hose from the outside, this means that it can be put anywhere in your home for convienience
Gas-These can be more energy efficient and are cheaper to run than electric, the only downside is you willl have to have proffesionals install the gas compnents.
Heat pump-These are very pricey, but in the long run are cheaper to run, the dryers reheat the air that is sucked out of the laundry and then cools it so that it is condensed back to water.