Benefits of extended Garage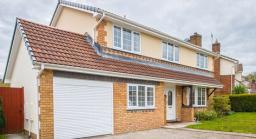 Sometimes more space is needed when in your home, but the one part of everyone's house that they forget is the garage, these can widened, lengthened and extended upwards if you want to. Here are some of the benefits of doing this.
The roof
If you are thinking of maybe starting a BnB but you can think of where to put it? Well if you have space in the roof of your garage then call and architect or interior designer to help you transform the place. You wont need to waste space inside the garage at all, there would be an exterior extrance to the roof of the garage, this isnt only for people to stay in obviously, it can be used for many rooms or things.
Wider or Longer
Sometimes there is a need for a workspace or maybe someone got a new car in the family, widening or lengthening the garage can always solve a space problem when it comes to your garage. Knocking down a wall on the side or the back will create the needed space for what you need and an architect or builder is definitely needed for perfection, when applying the new space just remember it is always better to add some extra space besides the size of the car so that it can be more convienient for use and incase in the future you get anew bigger car.
Tips
Sometimes these arent the options that you need to look at, there are cases where a builder may tell you that the best thing to do is to demolish and restart, this could be because the old desing was too low or just not worth fixing up. Another very common mistake among some people is that they forget about the clutter that may have built up over the years, this can take up lots of space, so sometimes the best thing to do is to
For your own garage extension conatct a professional on our page.