Articles related to your search: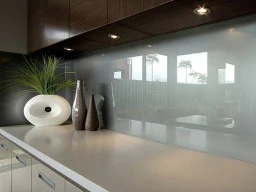 Splashbacks
Splash backs are a stylish addition to your home; they are mainly protective in nature and often found in kitchens, bathrooms and laundries. They defend surrounding materials from moisture and from fats and oils. Your choice will depend on budget, appearance, function and ease of installation!
Read more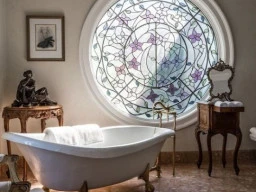 Stained Glass
Stained glass is traditionally found in churches, but it can also be a wonderful feature in the home, and is only limited by your imagination. Stained glass can be used for feature windows, shower screens, mirrors, splash backs, furniture inserts, glass coffee tables, lamp shades and mosaics. Stained glass is the hand painted and kiln-fired components of a leadlight. In stained glass, the colours used actually fuse to the glass in a way so that the colour becomes a part of the glass itself. A leadlight window can have elements of stained glass within it or it can be completely made from stained glass. Leadlight replicas are made using resins or films that are applied to the glass and adhesive lead. In this case, the colour is not a permanent part of the glass. There are leadlights and zinclights. Leadlights have joining strips appearing to be black or dark grey and, if scratched there is silver underneath the dark coating, the lead appears soft. Leadlights can use any glass colour. Zinclights are where the joint strips appear to look silver or like aged aluminium, if scratched the metal feels hard. These are common in art décor style door panels and windows, where the glass used is clear and varies in texture!
Read more
Balustrades
A balustrade is in layman's terms simply a row of repeating balusters. Balusters are small posts that support the upper rail of a railing.
Read more