Articles related to your search: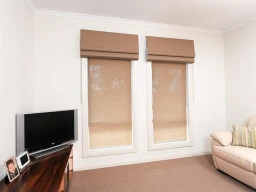 Roman and Roller Blinds
A window should be able to provide maximum natural light and ventilation to the room. Roman blinds are suited exactly for this, their variety of styles, colours that can be applied to them, make them very versatile. Roller blinds make for a great window treatment for any room, they come in a variety of styles.
Read more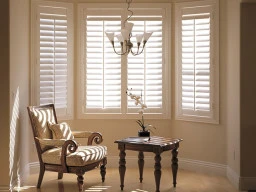 Blinds
Blinds are one of the most useful and practical additions to any home as they allow a homeowner easy control over the how much sunlight enters the room. Blinds are generally composed of vanes or slats that are vertically or horizontally adjustable with an electric remote control or manual pull cord. One of the best aspects of blinds is how adjustable they are. They can be tightly shut for a good night's sleep, slightly open to let in some morning light, or fully up or to the side to take maximum advantage of the sunshine with an unblocked vie
Read more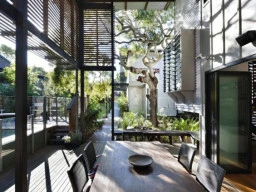 Bamboo Blinds
Bamboo Blinds If you are after shades or window treatments that are as aesthetically pleasing as they are kind to the environment, then bamboo shades are your best option! Using bamboo shades in your home is a sure way to ensure that you have high quality and stylish window treatment. Bamboo Blinds and the Environment: Despite its reputations for looking fantastic, bamboo is the first option to consider when choosing environmentally friendly materials to use in your home. Bamboo is considered a popular green material that makes a huge contribution to slowing down mass tree felling. Styles and Variations: Choosing different styles of bamboo shades is predominantly a choice that comes down to the actual width and spacing of the bamboo panels. Different styles also affect the way in which the bamboo shades are rolled up and down. Below are a few variations for you to choose from: • Matchstick Blinds. The name pretty much says it all! This style of bamboo blinds refers to using small, thin sticks of bamboo as opposed to larger slates or panels. This style is used for rooms that require more light to be let in. • Slat Blinds. This style is perhaps the polar opposite if the matchstick blind. The slat style is made up of larger panels or slats of bamboo. These blinds are perfect for keeping the sun out and ensuring privacy. • Roll up Shades. The roll up shade is a style that focuses more on the motion of the blind than the material itself. The roll up shade gathers at the bottom of the blind as it is pulled up, making a neat roll. • Roman Shades. This style is one of the most popular bamboo blind styles. The roman shade, like the roll up shade, is a style that focuses on the motion of the blind. The roman shade separates into different sections as the blind is pulled up. You should also keep in mind that bamboo comes in a wide range of tones and colours. These colours will, however, fade and change over time. This is not necessarily a bad thing. As the bamboo matures, it may turn from a greenish tone to a warm brown that will look lovely in the home. Consult a professional to understand just how your bamboo will change. Consult one of our professionals to get expert opinions on bamboo window treatment in the home. Please visit our homepage for more articles that may interest you.
Read more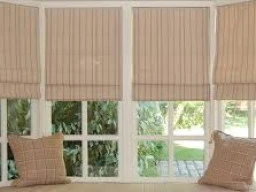 Blind Suppliers
Blinds are a very popular alternative to the conventional curtain or drape, and have the wonderful versatility to be sited indoors or outdoors.
Read more