Articles related to your search:
Tilers and Tiles
Ensure you choose a reputable tiler when building, renovating or repairing your home. Your tiler should provide you with a written quotation; ask for references, past experience and ask if he has some photographs of past work. Make sure you purchase the best quality tile your budget allows for; the supplier is the best person to offer sound advice. Your tiler should and must perform the following tasks listed below: • Measure area to be tiled • Tile layout • Prepare surface correctly • Lay tiles using the correct adhesives • Cutting the tiles with the correct equipment • Ensure that the tiles are spaced and levelled correctly • Prepare, apply and remove excess grout • Tile resurfacing • Tile removal • Cleaning and polishing tiles • Application of waterproofing materials if necessary
Read more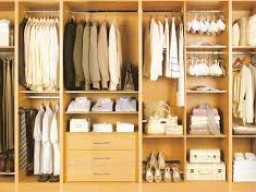 Cupboards and Wardrobes
Storage space is essential in any home and should be versatile and functional. Drawers and pull out racks are a good idea to include in your design. Suppliers of cupboards and wardrobes should offer a good quality product and service.
Read more