Articles related to your search: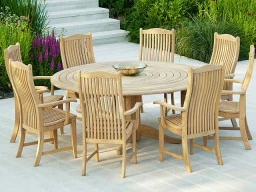 Garden Furniture
Whether you're looking to lounge outside on lazy summer days, enjoy a family-friendly poolside set-up or indulge in a classy patio dining unit for sundowners; garden furniture has a central role in your outdoor living experience. Choosing the right garden furniture for your patio will allow you to spend valuable time with family and friends in a comfortable and relaxing space. Here are some guidelines to finding the perfect garden furniture: Firstly, consider what the primary purpose of your garden furniture set will be. How you design your ou
Read more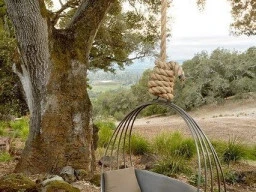 Garden Furniture
Garden Furniture At HomeImprovement4u, we know that a garden can be considered your pride and joy. After all the work that gets put into landscaping and planting beautiful shrubbery and flowers, your garden can be thoroughly enjoyed and experienced by your choice of garden furniture! So, how do you decide what furniture can be placed into your garden? You need to consider what the atmosphere of your garden will be. Classy? Rustic? Homely? Your choice of garden furniture will ensure that these styles and themes are achieved! Below are a few furniture options to consider and remember when you come to decide what your garden will include. Traditional Teak Furniture: Tradition Teak Furniture brings to mind images of Old English Country Furniture with their simple and classic look. This furniture is popular in gardens that have soft tones such as white and purple, perhaps amongst plans such as lavender and baby's breath. However, one must keep in mind that these pieces of furniture do change colour over time as the wood matures. Traditional Teak Furniture is also well known for being especially weather resistant and durable. Swing Seats: Swing Seats are always a choice of garden furniture that will be admired by those who visit your garden. Swing Seats allow you to sit amongst your garden and have a place of relaxation and calm – until the children find out they have a swing in the garden! Swing Seats are convenient as they can be placed in almost any position in your garden, whether they are the focal point or tucked away. Rattan Furniture If you are having concerns about expense, durability and maintenance then All-Weather Rattan Furniture is a choice you should consider. These woven furniture pieces offer a long list of benefits: the woven texture and coloring offers little differentiation between the rattan and real wicker, the materials are also often made with UV protected fiber that prevents color fading over time. You will be able to leave these pieces of furniture out in the open through all four seasons without being wary of weather damage and rust! We know that you want your garden to look its most beautiful and we believe you should be able to experience your garden and nature in comfort and style. Should you want any more information on gardens, furniture or any other home improvements, please visit our homepage for more articles.
Read more