Articles related to your search: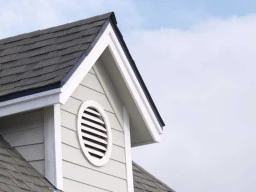 Ventilation
Installing a ventilation system is often overlooked when homeowners think about building or renovating their homes. Because the effects of having a lack of indoor ventiliation are not immediately noticeable, many homeowners don't see them as a necessity. However, ventilation systems can go a long way towards making your home the perfect living environment. Some of the most important reasons why ventilation systems in the home are needed include: The removal of condensation from the home Condensation is a common phenomenon in winter due to ex
Read more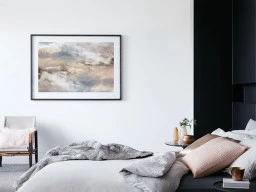 Ceiling Fans
Ceiling Fans Choosing a cooling system that makes your lifestyle more comfortable is incredibly important. One investment to consider is the ceiling fan. A ceiling fan will ensure that you are calm, cool and collected throughout the warmer seasons, just as HomeImprovement4U will ensure you are able to contact the best professionals in your area. There are a wide variety of things to consider when purchasing or installing a ceiling fan. You should be considering things such as ceiling height, the size of your fan, the placement of your fan and how you want your fan to be wired and controlled. Of course fans come in a vast variety of styles, textures and materials. However, it all comes down to very basic styles that are then built upon to create unique options. Having an understanding of these basic styles will help guide you in the right direction when choosing a ceiling fan for your home. Low Profile Ceiling Fans are best used in rooms that have a ceiling less than 2 and half meters high. These fans are also often referred to as "hugger fans" or "flush mount ceiling fans". They are suitable to homes with lower ceilings as they are installed directly onto the mount and don't require a downrod. Low Profile Ceiling Fans are still able to be customized and made to look aesthetically pleasing in the home. The air circulation, however, is not as effective as other ceiling fan options due to its close proximity to the ceiling. Standard Ceiling Fans are what is typically installed in homes. They are the most versatile style of ceiling fan and can be customized into a variety of styles and materials. Standard Ceiling fans, unlike Low Profile Ceiling Fans, use a downrod to connect the fan to its motor housing. This means that the fan can be installed on a variety on ceilings, including ones that slope. A standard ceiling fan can also be customized in terms of lights, chains and blades to suit the style and feel of your home. Dual Motor Ceiling Fans are good to consider if you are after a particular look. This style of ceiling fan is used predominantly for aesthetic purposes but is also the most effective for spreading air across larger spaces. The two fans are connected by one downrod but are able to operate at separate speeds, allowing for different needs to be met in larger spaces. It is very important to understand how the height and size of your room will affect your choice in ceiling fan. The larger your room, the larger your ceiling fan is required to be. Please visit our homepage for more articles that may interest you.
Read more