Articles related to your search:
How to update your kitchen cabinets with paint
Let's take a look at when paint works, what colors of paint to use on your cabinets and how to paint your kitchen cabinets yourself.
Read more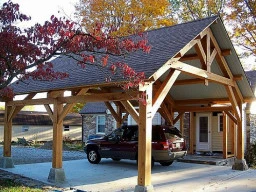 Carports
Carports are a lot cheaper choice than a garage and are great for storing cars. They can also be used for entertaining. However, carports, due to their open nature, are not as secure as garages. The advantage of a carport over a garage (beside the cheaper cost) is that they can be added onto over time should you need more space. Also you can utilise previous 'dead' space and add great value to your home!
Read more