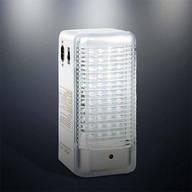 During the past few years, there have been load shedding periods that have caused some trouble. Ensuring that you have emergency lights and other equipment available is vital for a non-stressful electricity free few hours. For the safety and ease for you and your family have a look at the following tips.
Candles are always a good idea to keep around the house, also keep them in a cupboard that is not too cluttered and is accessible to everyone in the house. Make sure everyone is also aware of the location of the candles. Matches must be kept in the same area as the candles even if they are in a container to hide from children. Also for safety measures do not leave your candle unnattended or burning over night, this could cause monoxixe posining. The candles you buy are not for show they must be durable and trustworthy candles that burn well and can last a substantial amount of time, it causes stress if candles wont light and you are struggling to find more.
If you plan on using chargable lights make sure at the beginning of each month you check if the lights are fully charged and work well, a powerful singular light is a better investment that a number of small lights. For your kids try give each one a small torch for if they need the bathroom at night, these should also be checked every month to see if the batteries are still full. There are also some lights available on the market that stay plugged in all the time and when the power trips it turns on automatically. If you have one of these it is preferred to put them in the most used room in the house so all members can gather there to gather objects needed for outage.