Articles related to your search: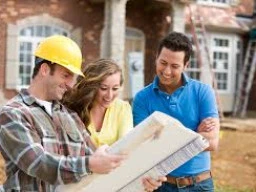 Building Project Managers
If you are making improvements on your property, it is usually likely that you will need the services of a building project manager before and during the project. Building project managers include consultants, building inspectors, surveyors and engineers and their primary concern is that your home complies with legislation and is a safe place to live in. Following are some more details on project managers. Building Project Managers Generally, you will need to speak with a building project manager if you plan to build, extend or renovate your property. Project managers can be architects, interior designers, surveyors, engineers, or project consultants, amongst others. Essentially, the job of a building project manager is to give advice or to undertake tasks that are in relation to the building industry. Project managers are independent, however, they should always be willing to co-ordinate with you, the client, to ensure a satisfactory outcome. They can also advise you on what to do if you are suffering difficulties during the home improvement process!
Read more