Articles related to your search: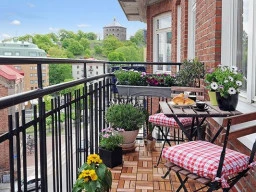 Balconies
If you're looking to add a touch of romance to your home, a balcony is a good option to consider. Balconies stir up connotations of Italian villas and Shakespearian love stories, making them one of the most dreamy architectural additions to your home. Practically, balconies are just as useful as they are beautiful. One reason for this is that they add living space to any room above the first floor of your home. Here are a couple more reasons why installing a balcony in your home is a good idea, as well as some tips for the best way to do so. W
Read more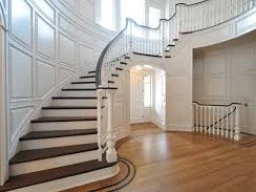 Staircases
A staircase can be more than moving from one level to another in the home. They can also be used as a unique design feature. Provided of course your house is double or multiple story there is a staircase design to suit any home. In existing homes options may be somewhat limited due to layout issues!
Read more
Decks
An outdoor deck is a valuable addition to any home. Commonly decks are constructed from timber and can either be attached to your house or freestanding. An attached deck with bi-fold doors is a good way to extend the living area of your house. Freestanding decks can be used for a gazebo or to surround a pool or outdoor spa. A good idea is to consult a landscaping professional when planning and designing your deck. In the planning stages, you should consider, the size of your deck, privacy, and budget and how it will fit in with the style and design of your home always consider municipal regulations!
Read more
Balustrades
A balustrade is in layman's terms simply a row of repeating balusters. Balusters are small posts that support the upper rail of a railing. Balustrades are seen on staircases, but they can also be used to define porches, entrance ways, verandahs, decks, and balconies. They can also be used in fencing and even for privacy screens!
Read more