Articles related to your search:
How much does it cost to renovate an entire house in South Africa?
Renovating a house is a big decision that requires careful planning and budgeting. In South Africa, the cost of renovation can vary depending on the size and scope of the project, as well as the materials and finishes used.
Read more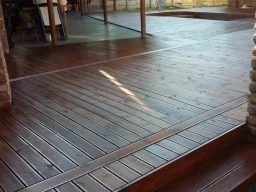 What is Composite and what is it used for?
There is so much to say about Wood that an essay could be written and still not have covered everything
Read more
Decks
An outdoor deck is a valuable addition to any home. Commonly decks are constructed from timber and can either be attached to your house or freestanding. An attached deck with bi-fold doors is a good way to extend the living area of your house. Freestanding decks can be used for a gazebo or to surround a pool or outdoor spa. A good idea is to consult a landscaping professional when planning and designing your deck. In the planning stages, you should consider, the size of your deck, privacy, and budget and how it will fit in with the style and design of your home always consider municipal regulations!
Read more