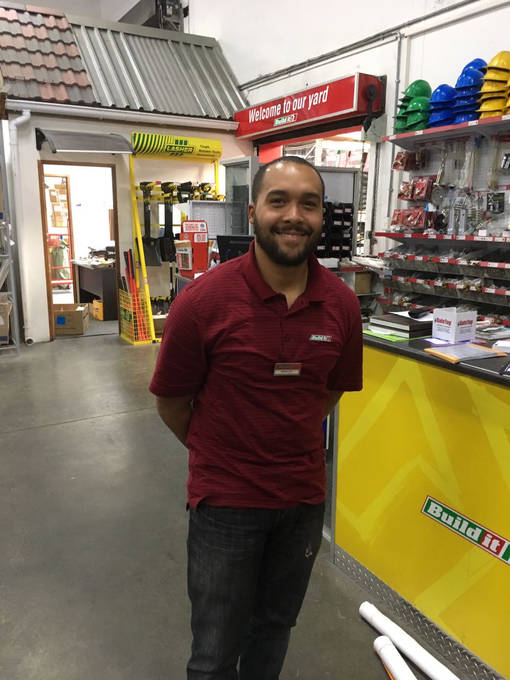 Blog Post 51
I had a terrible night's sleep for some reason with a lot of strange dreams and sweating. I had felt my glands a bit the day before and maybe that had something to do with it but the long and the short of it was that I only awoke at about 7 am which made me feel terrible frustrated as I had wanted to go for an early morning run. I had lain awake from about 1 30 to 5 00 am. At least I got a few hours sleep.
Today was such a busy day too as I headed along the coast to Cape Town, without doubt the finest jewel in our great and wonderful South African crown. First up was Tableview Build It in Bloubergstrand where I met first with manager Daniel Marais and then with admin and marketing whizz Elza Beacham. They are both just such super people and I was offered tea and Elza could not have been more kind and patient with me. The store was also very big and light and orderly - generally very impressive. I really enjoyed my time in the store after the long morning drive to get there.
Next was Bothasig Build It where I met with Darren Kights and Breched De Kock. Breched went through the listing with me and he is a very nice guy. All was well and things went very smoothly. I then did the tougher drive into the centre of the city of Cape Town with quite a big traffic jam to manoeuvre through. I eventually got to the City Build It and met with Loziare van der Merwe who was on his first day as manager of the store. He was an extremely busy man but still kindly afforded me some time to chat about the website.
I then drove to Ottery Build It where after a short wait I met with the super organised super sharp Bradley Davids. What a great guy that is so on the ball. Luck was on my side on this visit as Bradley was part of the group of Build It's that also includes the Wynberg and Mitchell's Plain stores so we chatted about all three of them as Bradley said that he was the best one to look after the three listings. What a great result for me and awesome to meet with someone the caliber of Bradley. An impressive man and I am very grateful to him.
Last visit today was Athlone with very friendly store staff but unfortunately neither the manager or the owner were available so I will have t go back to the store.
It was getting late as I drove into the lovely suburb of Constantia to stay for a few nights with my wonderful mates the Voss's. Always a laugh a minute and the most generous and fun hosts. I had felt a bit lonely over the week end so it's fantastic to spend time with old friends to galvanize and excite the mind and soul. Happy days